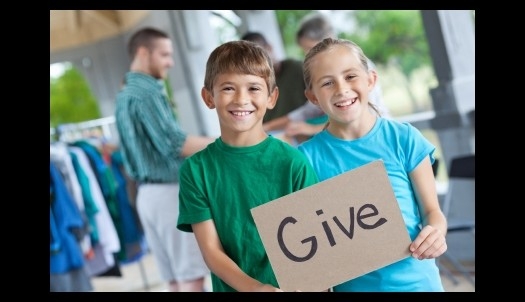 A few weekends ago, it was a flurry of activity in our household — I chose to participate in the Manulife Ride for Heart cycle event in Toronto with my 15-year old, while my wife participated in the Gutsy Walk in Ottawa with our 10-year old that suffers from Ulcerative Colitis. I was beaming with pride from both of the kids.
Obviously, my kids both know what I do for a living. We chose to help our little guy out and (with his cooperation) solicited some funds for the Gutsy Walk. The cause obviously resonated with folks as they know the battery of tests and procedures that he has had to endure over the last couple of years. He wound up being the 4th largest fundraiser locally. But there is more to the story.
Every morning for the month leading up to the walk, the little guy would ask his mother if they received any more online donations — he was motivated to do all that he can. Realizing that he will have this disease for his whole life, he was committed to doing all that he can to help the cause. He even recruited a couple of family friends to join him on the walk! At one point, he was even the top fundraiser locally!
So, what lessons are learned?
People have a hard time saying no to a kids. It's not manipulative, rather it is empowering for the child.
Engagement is key — it is very likely that my son will continue doing the Gutsy Walk for years to come. It was more than just a walk-a-thon for him — it was a way that he could kick Colitis' butt (no pun intended). From his team uniform to his thank-you email, each step was a positive experience for him and something that he will remember for a good long while.
There is also the added benefit that when a 10-year old decides he's going to participate in a walk-a-thon like this, it, by nature, involves the entire family. It becomes bigger than just him.
My little competitive guy has decided that he will one day be the top fundraiser. I have no doubt in my mind that this will occur.
L'chaim
jack