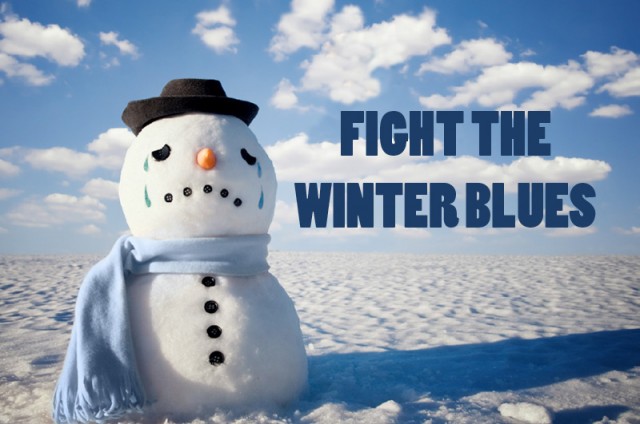 I have noticed over the past while that the Winter Blahs seem to pervade the fundraising industry. Many charities see a huge upswing in pledge payments/donations at the end of the calendar year. That is quickly followed by a general lull in donations in Q1 — the January/February/March timeframe.
The reason is pretty logical if you think about it. If Donor X wants to support your organization with a cash gift of $100,000 there is no tax benefit to distributing the money in January. (Remember that tax receipts are not a motivator for donating, but tax receipts may affect the timing of a donation.) In Canada, the tax receipts are utilized when Donor X submits their tax return in April of the following year (that's approximately 1.25 years later). Most major donors tend to plan their philanthropic activities to be later in the calendar year. (Perhaps a reason for this could be that the donor makes use of the $100,000 throughout the year and grows it to be more than $100,000.)
Being a Type-A kind of guy that I am, I find it energizing when the fundraising needle moves (especially in 6-figure increments). With the slowdown that Q1 brings, perhaps that contributes to the melancholy feel of the winter. Maybe it is because I live in the great white north and it becomes unbearably cold? Or, it could be that the days are shorter (I get to work when it's dark and I leave when it's dark).
So?
Now that I've identified the issue, what am I prepared to do about it? (I can hear you putting on the Sean Connery accent from the movie The Untouchables when you ask the question.)
There is really only one answer. Get out there. Meet with donors. Inspire them. Meet with clients. Listen to their stories. See how your work can change their lives.
NOTE: In light of the Covid-19 pandemic, I suggest that you maybe not meet with them in person, rather use low tech (the phone). People can still have meaningful conversations over the phone.
I guarantee that you will be able to get out of the Winter Blahs.
I can actually see some grass growing outside, so Spring is just around the corner!
Until next week, folks.
L'chaim
jack