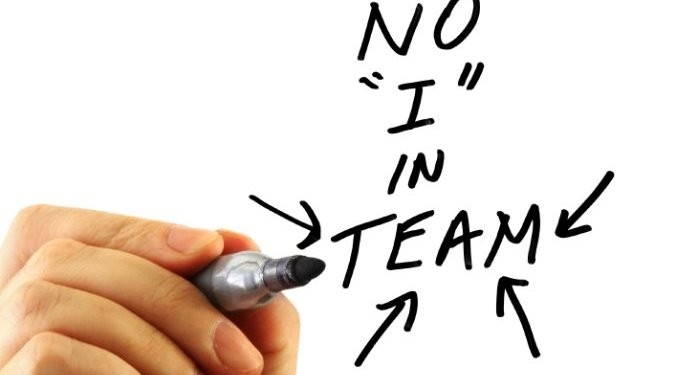 So much of what impacts a fundraiser's success is predicated on having the right people around him/her, I have found that fundraising is much more of a team sport than I would have ever imagined.
What about the "M" and "E" in "TEAM"? Look in the mirror. Do you fit in with the organization's culture? Do you fit in with the plan? When building a team, you must first assess yourself — what skills do you have and what skills do you require?
In the book "Good to Great", there is the notion of getting the right people on the bus in the first place and then figuring out what seat they should occupy. I could not concur more! In most fundraising shops, the team is less than 5 individuals strong. By definition, that means that team members must be generalists. Looking at bigger shops, there are teams within the team — the Annual Fund Team, the Events Team, the Gift Processing Team, the Admin team, etc. I will explore the notion of large shops as contrasted to smaller shops in a future post.
Building a team goes hand-in-hand with managing expectations. What are the deliverables that the team (and the individuals on the team) must produce? How is success measured? What is the likely tenure of the individual members of your team?
I have been lucky enough to interview hundreds (literally) of candidates for various positions in fundraising. Some of those encounters have been amazing, some of those have been shocking (I actually had a candidate give a one-word answer, "enough", to the question "how much do you know about our organization?") and some have even proven to ultimately be bad decisions on my part (though I must admit that is a rarity). I have found that a 20-minute interview really doesn't do justice to evaluating whether a candidate is suitable for the position. I have come to assign homework tasks for the shortlist of candidates — something that will reflect the candidate's creativity, thought process, writing skills and ability to follow direction. I purposely leave some aspects of the assignment vague, so that the candidate must use some judgment in their interpretation as to what I am looking for. There isn't necessarily a right or wrong answer here, rather I am looking for how they formulate their thoughts and how they reach their conclusions.
That being said, I have found it is better to leave a position vacant and re-post a few months later (sometimes the life of a fundraiser is cyclical and the timing may not be mutually beneficial for someone to leave their current position). To merely plug a hole is a recipe for disaster — there is usually that Spidey-Sense that is buzzing somewhere in our minds saying that this candidate isn't the right fit for our organization. Trust the sense — it will save you countless hours (as well as grief).
Furthermore, I try to hire folks that complement my skills, not individuals who have the same skill sets as I do. I am definitely not an events person (no offense to my events colleagues intended), so when looking for an events teammate, there are certain skills that I am looking for (that I surely don't possess). Imagine if all I hired were carbon copies of myself — I don't even think I could handle that on a daily basis!
So, when it comes time to form a team, the positive feedback belongs to those that report up to you, while the negative feedback is yours. That may sound less than glamorous, but when the team thrives, you (as the person who hired them) will ultimately thrive.
L'chaim
jack