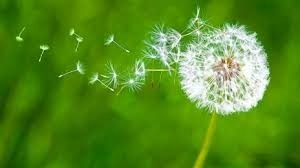 Legacy Giving is likely the single largest donation that an individual will donate in their lifetime. I purposely do not use the term "Planned Giving" because every meaningful gift is planned (even the $2/month)!
But how do we identify those folks that have the propensity to leave a bequest to our organization? Believe it or not, it is not the folks in the database who have given the largest gift. The vast majority of Legacy donors are from men and women who leave estates of $2 million or less — these are the 'tried and true' group of monthly donors who have been donating consistently multiple times a year. As a matter of fact, Robert Sharpe says that "there is no correlation between either income of wealth with the likelihood of giving by bequest". Furthermore, Russell James stated that "the strongest predictor of likelihood that someone will make a charitable bequest is childlessness".
Another Area to Draw From
Additionally, those that have volunteered with your organization are much better prospects for Legacy giving than those who don't. These folks likely have seen the need for funds firsthand and understand your mission much better than the average supporter. Fidelity Charity conducted a study that showed that volunteers are ten times more likely to donate to charity than non-volunteers.
There are few fundraising shops as examples (in Canada) that I can point to as the panacea of Legacy Giving. I think it's because Canadians are so polite that it is seen as impolite to speak of death. Additionally, as I mentioned in an earlier article , the effects of the Legacy gift is felt 10 to 15 years after the work has been performed. Most shops (and Boards) don't have the patience for a 15-year return on investment and would prefer to look at immediate (or short term) returns.
Search Within
The 'take-away' I would suggest from this article is to mine your own database. Parse the data and focus on people who have the title of "Ms" (though this is quickly becoming an obsolete method of addressing people). Additionally, look at the prospect's age. People tend not to be overly serious about Legacy giving until they have hit 60 years of age — nobody likes to talk about their mortality at a younger age. And lastly, look for giving patterns. If there is a donor that has been consistently giving $10/month for the last 4 years, move them to the top of your prospect list!
I almost forgot my favorite hint — if a prospect has left a provision for a charity in their estate, odds are better than not that they have left numerous charities in their estate. It's a much better plan to try to become one of many verses convincing someone of the merits of leaving a provision in their will in the first place. (See my article)
Legacy Metrics
I would suggest that those fundraisers involved in Legacy giving focus on metrics other than dollars raised. The reason is four-fold:
You will have no idea when a prospect will pass on — makes it hard to budget, right?
You have no idea what 5% of the donor's estate is? For one, it may be $5,000 and for another, it may be $250,000.
Approximately one-third of all Legacy giving prospects who affirmed their intention to leave a provision in their estate will never leave that provision.
When your charity actually receives the gift from the estate, it is likely based on the work that a predecessor (a distant predecessor) completed 10 yrs ago — it is very hard to keep that loop of work open for a decade.
So what metrics should be used? I would suggest that you examine some moves management. Are the donors be stewarded effectively? Are you including information on Legacy giving? Have you had a conversation with them (and their families)? Did you 'set it and forget it'?
We are at the beginning stages of a massive transfer of wealth as the Traditionalist Generation passes on and leaves their wealth to the Baby Boomers (the most successful cohort in history).
Until next week.
L'chaim,
jack