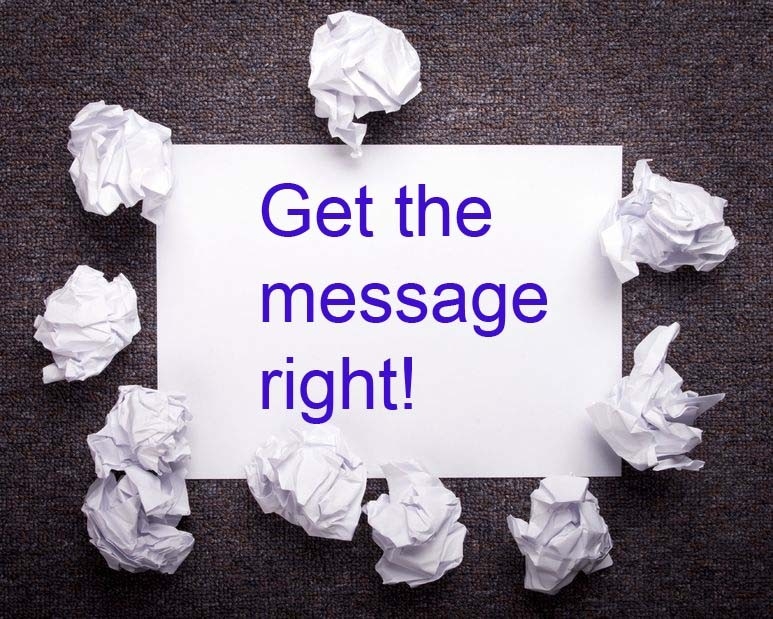 I admit that I am not a marketer. (I happen to have worked alongside great marketers, however.) Marketing is a highly-honed skill set that often works in collaboration with the fundraising department. Far too often, though, I have seen these teams merged as the uninitiated will proclaim that fundraising is marketing. (It could also be called sales. But marketing for fundraising is much different than marketing for your organization as a whole — that is why many fundraising shops have their own marketing team.)
But what about fundraising marketing? How often do we push (and try to explain) why we need a widget? Like a new cabin at a camp, or a new MRI at a hospital. My good friend, Mike Farrell speaks of the "drill" when we tell our stories instead of focusing on the "hole"…the outcome…human dignity, shelter, better lives lived. Nobody cares about your widget (drill/cabin/MRI) — they care about a much larger picture. Having independent kids. Or diagnosing cancers earlier for longer life expectancies. The widgets are just a means to an end.
The pinnacle of fundraising marketing is the case statement. It is the organization's opportunity to lay out its vision for impacting lives. A case can be boiled down into a few over-arching themes:
history of the organization
what is the challenge today
what is the impact tomorrow
And the way to get the impact tomorrow is by investing today. Money is just a means to an end, not an end in and of itself!
I have seen some pretty amazing case statements, and, unfortunately, I have seen statements that suck. Big time. Almost to the point of alienating prospects.
In a donor-centered world, the case must illustrate how the donor is going to affect the change — how the donor has the power to truly make a difference. Look at the Gates Foundation's battle against malaria — they have all but wiped it out in certain regions of the world. THAT is impact!
Having a case that illustrates an organization going from serving 5,000 clients a year to 7,500 clients a year might be nice. But so what? Is bigger necessarily better? (I equate this the same thinking that people are trying to grow the names in their databases by leaps and bounds where they would be much better served focussing on retention rather than acquisition.) Wouldn't a case statement about having eradicated breast cancer (0 patients) or ending teen homelessness have a greater influence on someone's propensity to support your cause?
Words matter. Choose them wisely and try to include your donor in your vision. I have even gone so far as to send some key donors the case statement (in draft form) prior to finalization for the input and feedback — does it resonate with them?
A case statement is a great way to tie in your other marketing/campaign materials, like Direct Mail, Telefunding and even face-to-face canvasses. Your entire organization should be well-versed in the case and be able to talk about the great impacts that will help change the world.
Have a great weekend.
L'chaim,
jack