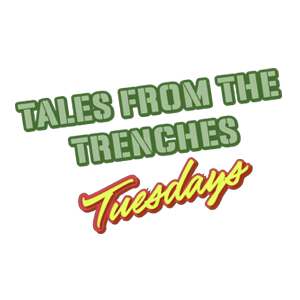 I am so thrilled to announce that we are less than a month away from my new initiative — a video podcast, Tales From the Trenches Tuesdays. I have been busy interviewing some fundraisers, donors and volunteers and editing my little heart out. To be honest, this has become much more complex than I had originally thought.
My initial idea was to have three to five-minute vignettes, published on the second and fourth Tuesday of every month. That just will not happen.
Instead, the vignettes are around 10 minutes each and I will publish them every Tuesday. Each guest will have many "parts" for their interview. Each part, however, will be on its own week.
The first episode will be available for viewing on YouTube on National Philanthropy Day, November 15, 2022.
For a quick look at what I hope to accomplish by this initiative, click on the video below.
You can subscribe now to the YouTube channel to have the videos waiting for you every Tuesday morning!
So far, I have interviewed approximately eight guests, and the editing has most guests' interview broken into three or four components. Therefore, I have over 30 weeks of Tales From the Trenches Tuesdays ready to air!
I am very excited to announce this initiative. Hopefully, it will resonate with everyone. As usual, if you have any suggestions, comments or ideas for me to focus on, drop me a line. If you would like to be a guest, let me know.
Until next week.
L'chaim,
jack