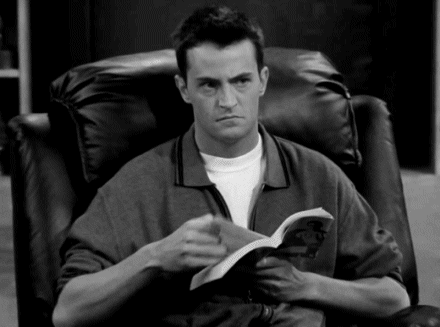 I have to admit that I wasn't always a reader. Perhaps it was my ADHD, but I couldn't wrap my head around the concept of staring at pages for hours. While I am proud to say that it is no longer the case (long live the pills), I am still very judicious when reading books, and a book has to pique my interest pretty quickly.
I am putting the final touches on my first book to be ready for purchase at the beginning of December, just in time for the holidays. (That was a shameless plug, in case you were wondering.) I have found some pretty excellent books over the past few years, and I am listing some of my favorites below (in alphabetical order by author).
The Art of Giving
This book by Charles Bronfman and Jeffrey Solomon examines philanthropy from the philanthropist's viewpoint. These gentlemen give some great advice and discuss one of my new-found favorite subjects, noble failure. They also discuss a shift away from donors wanting to give to central umbrella-like agencies (like United Way and Federations) to self-directed philanthropy.
Donor-Centered Fundraising
Subtitled as How to Hold on to Your Donors and Raise Much More Money by Penelope Burk. I must admit that being a statistics guy, Burk's evidence-based advice fits right into my wheelhouse of comfort. I have been fortunate enough to hear Penelope speak and even participate as one of the interviewee organizations. For those shops going with their gut feel, this book puts the evidence behind the practice. The questions that Burke poses in her surveys get to the root of donor intentions.
Good to Great
While Jim Collins' book is almost twenty years old, it still resonates today. What differentiates a good business from a great business? In fundraising, this comes down to your unique value proposition, and this book helps discern the high performers from the good performers. It applies to staffing, marketing, and, ultimately, fundraising. This book is where the analogy of having the right people on the bus comes is derived.
The War for Fundraising Talent
I have written many articles about my appreciation for my good friend Jason Lewis' candor and leadership regarding fundraising. I have personally adopted many of Lewis' philosophies, namely focussing away from replicable, transaction-based fundraising to more meaningful engagement. Lewis tells it like it is and has some great resources included in the book. Success need not be measured exclusively by dollars in, rather Lewis uses a scorecard to establish a fundraiser's success. This book will help fundraisers as well as supervisors to foster the next generation of professionals.
The Magnetic Leader
Roberta Chinsky Matuson writes about the type of leadership that attracts talent, and one can easily employ those methodologies in the world of fundraising. After reading this book, some of my behaviors were reinforced, while other habits were re-examined. Having a great leader supersedes all of the other perks of the job. Matuson speaks of a leader's vision — never is this needed more than in today's climate.
Love is the Killer App
Tim Sanders wrote this book in 2002, and it is still a staple in my library. I must say that I have bought this book as a gift probably 25 times since I originally read it. The book talks about opening up your contacts and sharing your relationships. This book hit home with me as it is the core of what I do — I love to connect people. I wrote about Sanders' book a while back here. Sanders also speaks of sharing your talents and, always sharing your compassion. While this book isn't necessarily a fundraising book, the parallels are unquestionable.
T-Rexes and Kangaroos
I read Lynne Wester's book when it hit the market about five years ago and can vividly remember nodding my head in agreement as I was reading it! Wester is a visionary when it comes to Donor Relations, and I can honestly say that this book was chock-filled with simple suggestions to improve your relations with donors and prospects. The title fo the book even resonated with me — you will have to read the book to find out what the analogy of T-Rexes and Kangaroos mean.
Go and Read
I firmly believe that every fundraiser out there should be reading regularly. You may learn something new, or you may have some of your notions reinforced. And, with that heightened appreciation for reading may even come a desire to write yourself.
Stay tuned for the launch of my book, Tales from the Trenches — What I Learned from 25 Years in Fundraising in the coming months.
L'chaim!
jack